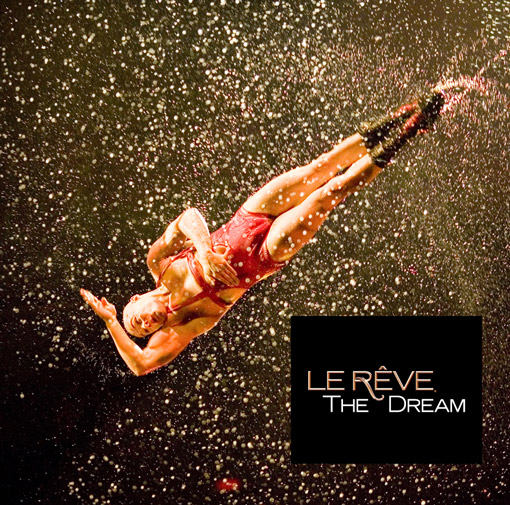 We've scored an exclusive NECA-only performance for one of the hottest tickets in town – Le Rêve - The Dream – at the Wynn Las Vegas.
This immersion into a realm of fantasy, danger and reverie features stunning performers, provocative choreography and aerial feats that will literally take your breath away.
Tuesday, October 2 at 7:00PM
Le Rêve combines fire and water in breathtaking performances in an intimate aqua theater-in-the-round. The show features aerial acrobatics, provocative choreography and artistic aerial feats. Le Rêve's cast of 93 will capture your imagination with daring feats of strength and agility.
Live music and special effects immerse the audience into a world of fantasy, adventure and intrigue. The unique, intimate aqua theatre-in-the-round setting also guarantees an amazing view from all theater seats of the action on the aquatic stage.
You'll be taken-in by the action of the show, but unless you request to sit in the splash-zone, you'll stay completely dry so you can enjoy a before or after-show dinner at one of the Wynn's phenomenal restaurants.
You can see fantastic scenes from Le Reve on Facebook, or follow all the action at the Wynn on Twitter, @wynnlasvegas.