Lifestyle Session
LifeStyle Session
Chef Jeff Henderson
Monday, October 1, 2012
10:00am – 11:30am
Mandalay Bay
Chef Jeff Henderson
America's Most Inspirational Culinary Star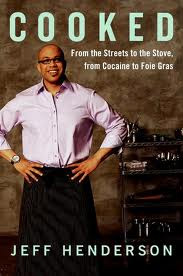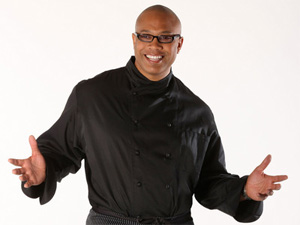 Jeff Henderson grew up on the mean streets of Central LA and San Diego. By the time he was 19, he was running a $35,000 a week drug operation. At 24, he was arrested and sent to prison, where he spent the next ten years behind bars. It was while incarcerated that he discovered a passion for cooking and committed himself to turning his life around.
Having no formal education and a criminal background, Henderson struggled for years in the hospitality industry. But, with persistence and determination, he was able to achieve his dreams, eventually becoming the executive chef of Café Bellagio in Las Vegas. His story was first told in the New York Times best-selling memoir, Cooked: My Journey from the Streets to the Stove. His follow-up book, The Power of Potential, comes out this fall.
Today, Henderson is the Food Network personality behind The Chef Jeff Project, which takes at-risk young adults and commits to turning their lives around. He also shares his captivating, and often humorous, story to inspire audiences all over the country to take charge of their lives and become a driver on the freeway towards their dreams. On Monday morning, October 1, he'll provide attendees in the Lifestyle Program effective and simple ways to implement strategies to navigate through the detours and roadblocks along the way.