At The NECA Show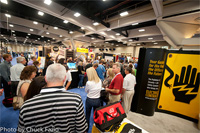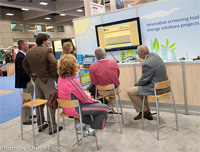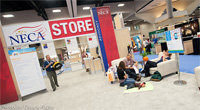 The NECA Show is packed with valuable opportunities; take advantage of our exciting schedule and plan now! Show Overview
The NECA Show is the premier expo for the electrical, power, and cabling industry. At the NECA Show, electrical professionals can view the latest innovations in tools, system controls, software and vehicles plus learn about the business services they rely on.
The NECA Show, the top electrical show, is a once-a-year opportunity for large and small electrical contractors to meet the manufacturers, utilities, inventors, distributors, consultants and engineers that make their companies work.
You can count on NECA to connect you with the products and services you need to make your company work. More than 275 vendors will come together at the 2012 NECA Show to put together an amazing exposition just for you!
A recent Harvard Business Review study revealed that 95% of business executives feel that face-to-face meetings are required to successfully build and maintain long-lasting relationships. 89% of respondents said in-person meetings are mandatory to "seal the deal".
The NECA Show is the largest and most important show in the industry, offering thousands of solutions for electrical contractors. This is the forum for face-to-face meetings with company owners and executives. You will find exactly what you need for your project and negotiate a deal that will increase your profit margin on the job. Test drive new products, discuss customizations, and compare competitive offers all in one place at one time. Plan to attend NECA 2012 Las Vegas. It's good for your business.